SUPER LONG BEARD TRIM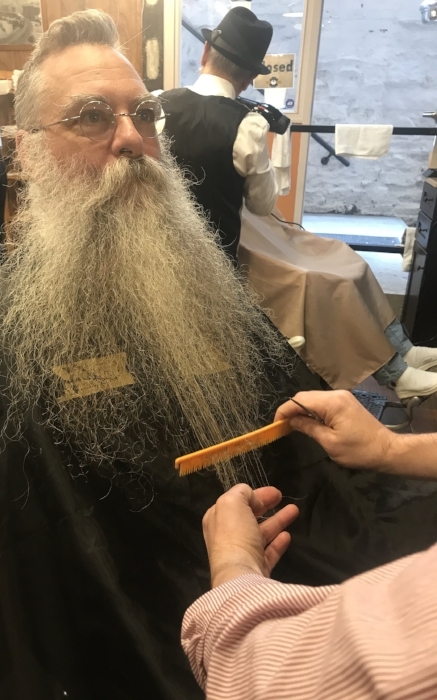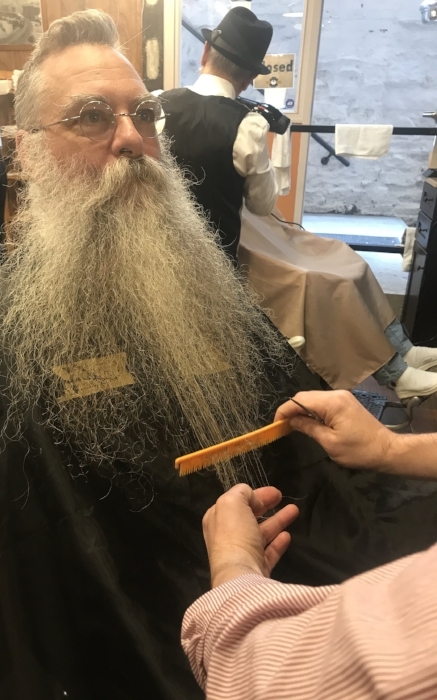 SUPER LONG BEARD TRIM
This certificate is only catered to super-long beards!
We salute you for reaching your maximum growth.
Are you looking to maintain your look?
Change it?
Whatever the reason may be, we are here to address your concerns and deliver the look you desire. Training your beard to grow healthy with no spilt ends and all together achieving AWESOMENESS.
Details:
The beard is groomed with precision using scissors, combs and clippers. Followed with a straight razor shave under the neck. Appointments with this gift certificate must be made in advance. Call us to book. Please send us a picture before purchasing this gift certificate as price may vary. Thank you.
Time: 60 mins